products
Making operations easier
Go to FIELD TRIP ALLOCATION
FIELD TRIP ALLOCATION
Allocating staff to field trips to ensure everyone gets their fair share of work is key to a successful service. Trip connects makes this a breeze.
Go to FLEET MAINTENANCE
FLEET MAINTENANCE
Managing your fleet with pen and paper can be stressful. Fleet Connect will streamline your everyday challenges, with vehicle management and preventative maintenance.
Go to SCHOOL BUS REGISTRATION
SCHOOL BUS REGISTRATION
Handling large amounts of paper applications is costly and time consuming, using up vital resources. Let you staff get back to what they should be doing, let Bus Connect get rid of paper with on-line applications.
Find what you are looking for
Imagine your Operational needs being handled quickly, effectively and on-time
We have been producing software for school district operations for many years, our products are designed to be used with School District to help manage their operations. Our products consolidate many of the cumbersome paper based tasks, into an online model that will provide parent, students and staff the tools to get things moving.
Latest news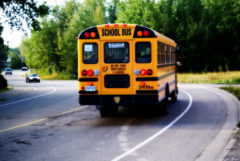 Trip Connect allows you to separate drivers by multiple zones or have them all in a single zone, and them assign them by the amount of trip hours they have worked. You can send the trip offer by email and let them click the link to respond. Features: Separate drivers by zone/region. Easily assign drivers Read more about Field Trip Allocation[…]
Previous
Next